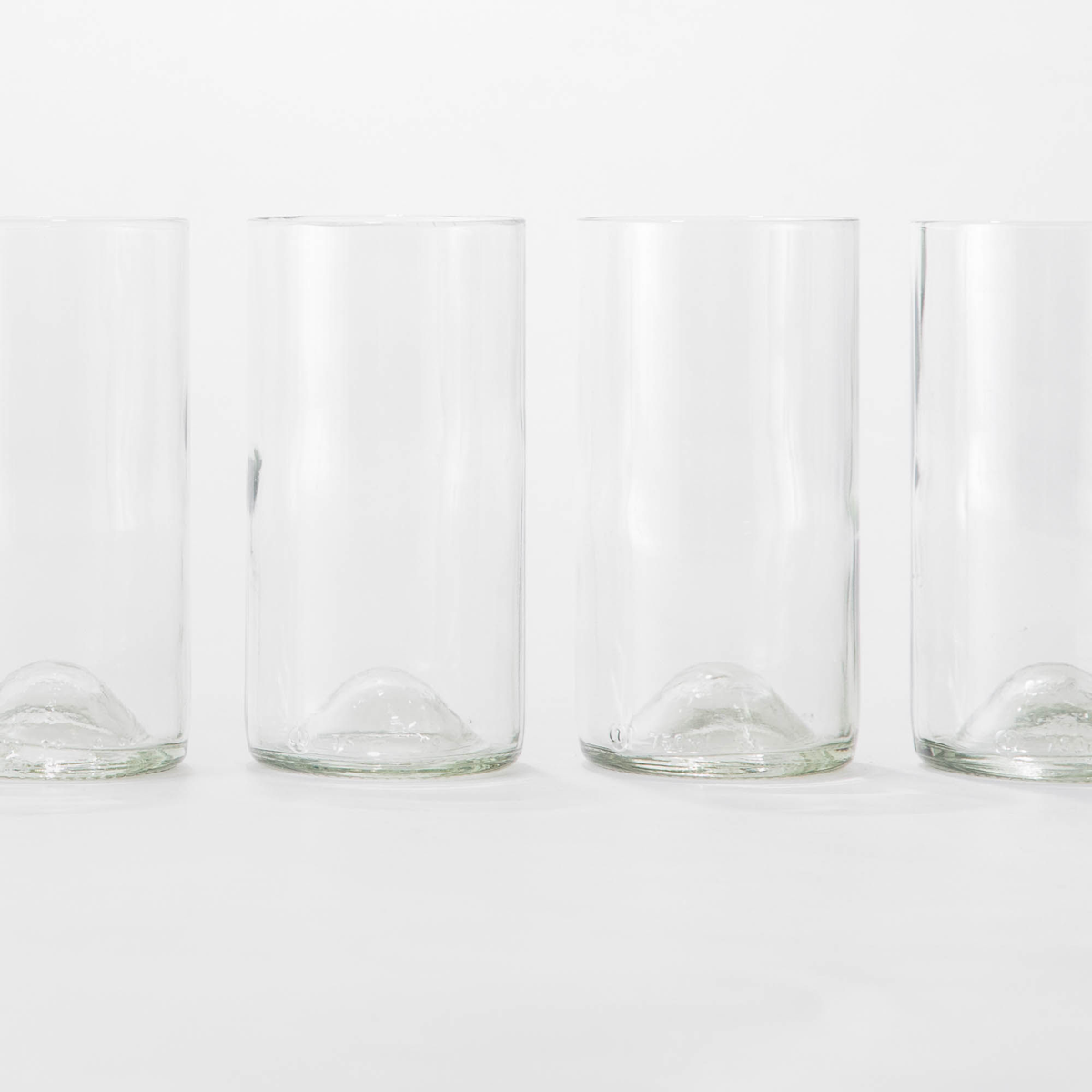 Recycled Wine Bottle Glasses - Tall Clear
16oz. glasses recycled out of clear wine bottles make for an excellent high ball or water glass behind the bar or on the table. An organic and beautiful spin on this classic staple! Pair with our 12oz green recycled wine bottle glasses for a cohesive look.
Dimensions:
2 3/4" x 2 3/4" x 5 1/2"